Dashboard & Menus
When an Administrator logs in, they will be navigated to the Dashboard. The Dashboard provides a snapshot of the latest organization information, including the following sections:
Summary

Recent Issues

License Information

Recent Emergency Calls

Recent Events
Recent Import Status
IDs and Access Codes
Organization Administrators can also navigate to various pages and information available on the portal by using the sidebar menus illustrated below.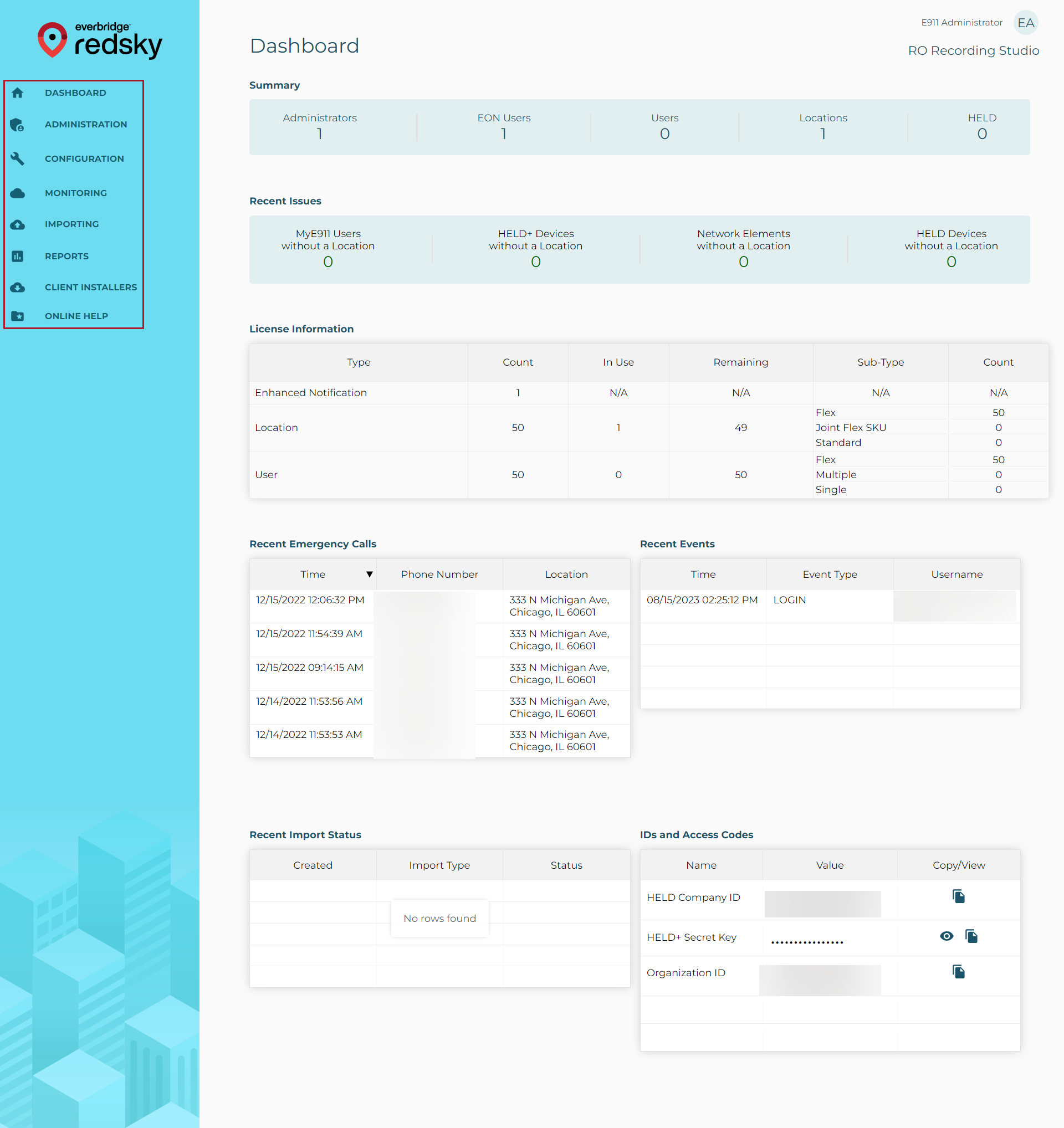 Admin User Menu
The Admin User Menu is accessible by clicking the round button in the upper-right corner. This menu allows an Administrator to view their account and application version information, or log out of the application.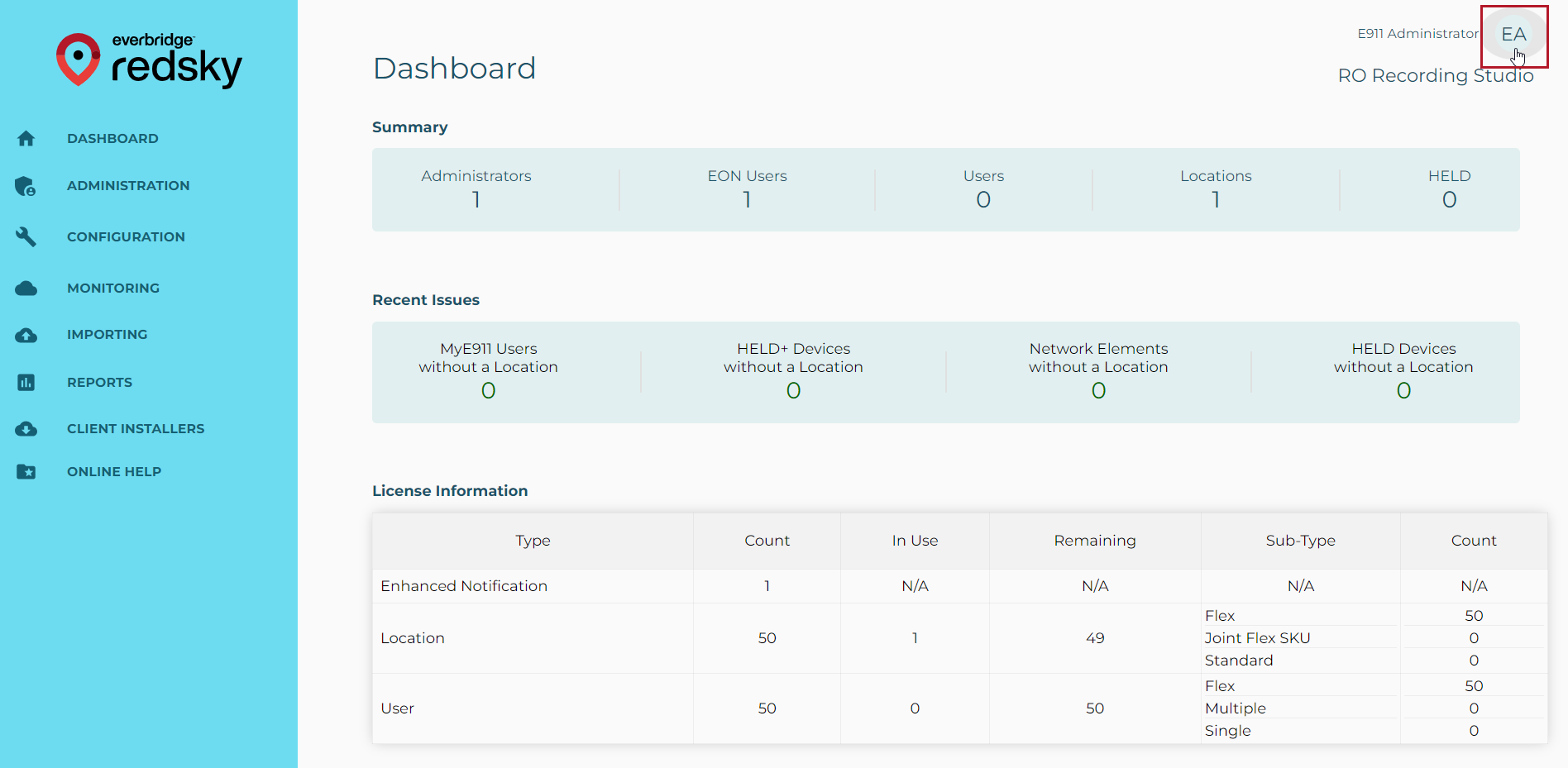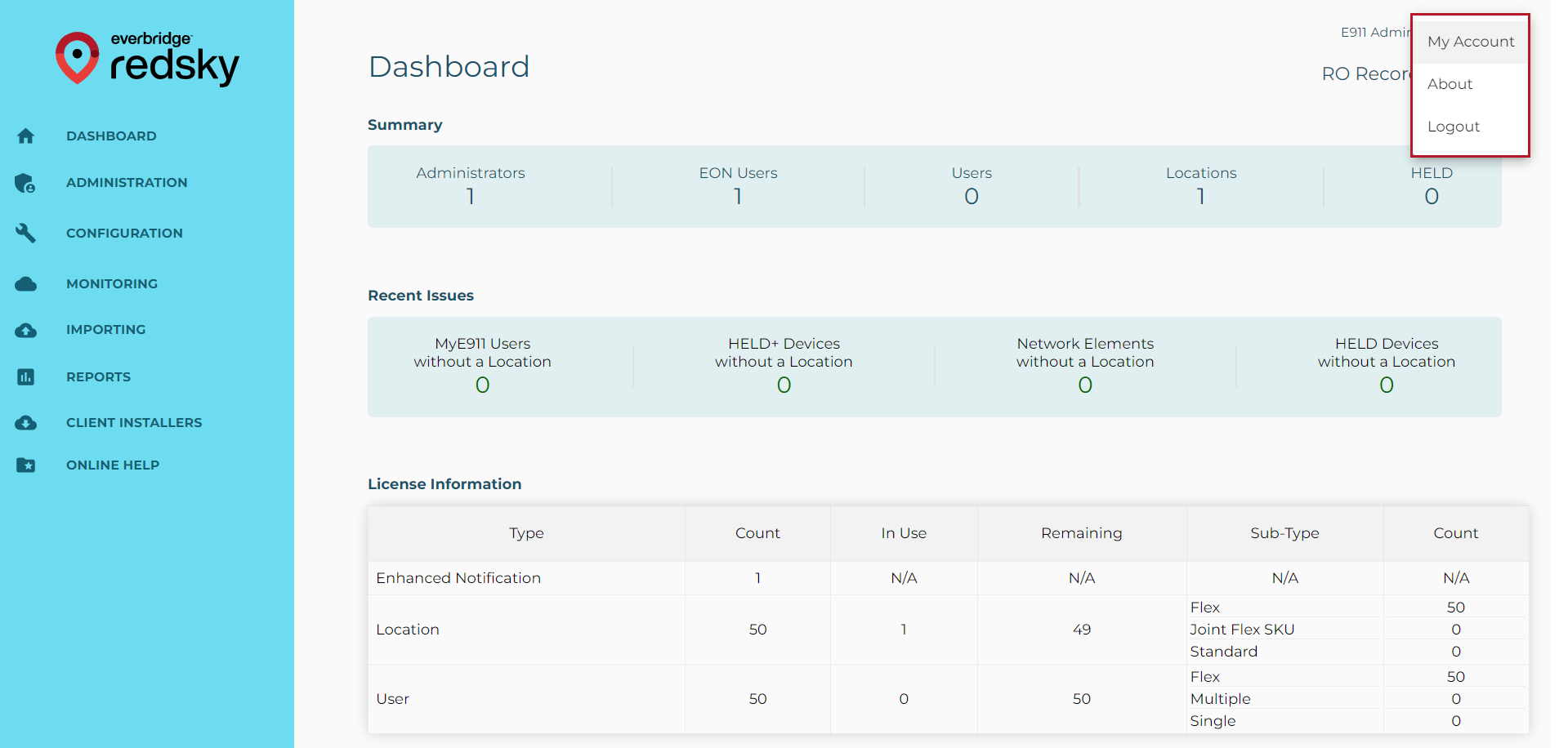 View and Edit Account Information
Click the Admin User Menu and select My Account.
The Organization Administrator can edit Email, First Name, Last Name, and Password. If the Administrator changes their email or password, they will be logged out and will need to log back in with their new credentials.

Click the Save button.
View Portal Information
Click the Admin User Menu and select About.

Log out of the Portal
Click the Admin User Menu and select Logout.
Summary
The Summary area of the Dashboard displays the number of Administrators, EON Users, Users, Locations, and HELD devices.

Recent Issues
Recent Issues provides an overview of the number of Users present in various categories within the Administration Portal. When an Organization Administrator selects any of these items, it will take you to their respective pages which provide greater detail.

License Information
License Information provides the License Type and the number of licenses provided to your Organization by RedSky.
License Types:
Enhanced Notification License: This license type allows you to add one EON (Emergency On-Site Notification) User in the portal, and provide both Call Monitoring and Call Recording abilities.

 
Location License
User License

Recent Emergency Calls
Recent Emergency Calls provides the Time 911 was dialed, the Phone Number that dialed 911, and the Location from which the call was made.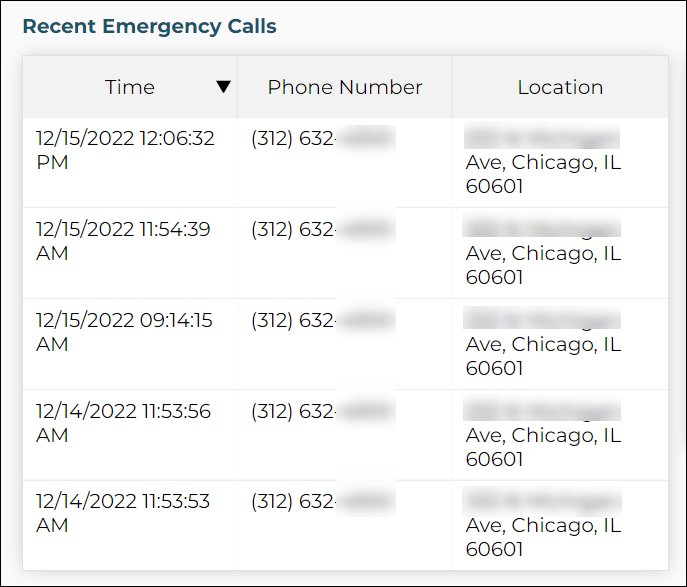 Recent Events
Recent Events displays the time-stamp of an event that occurs within the portal.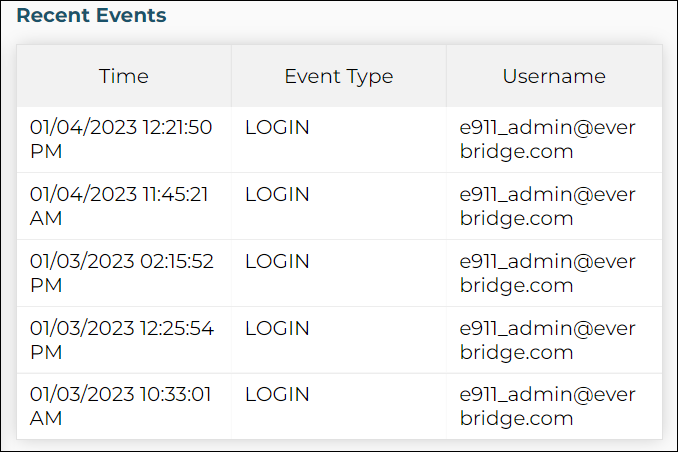 Recent Import Status
Recent Import Status provides the time, type, and status of any data imported into the portal.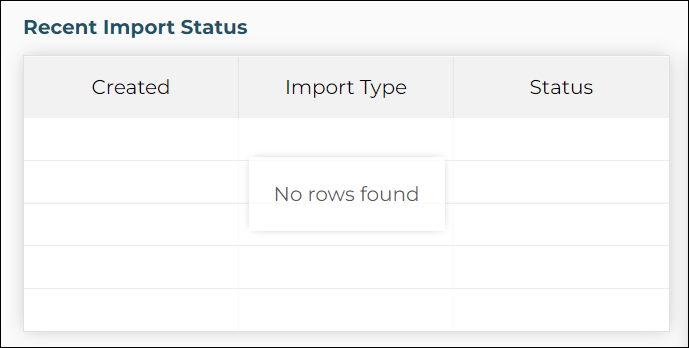 IDs and Access Codes
The IDs and Access Codes section displays the following:
An Organization's unique identification code
HELD/HELD+ credentials
Cisco Emergency Response (CER) Account ID
A copy-to-clipboard button is located to the right of the ID.